Cooperative Extensions for Each State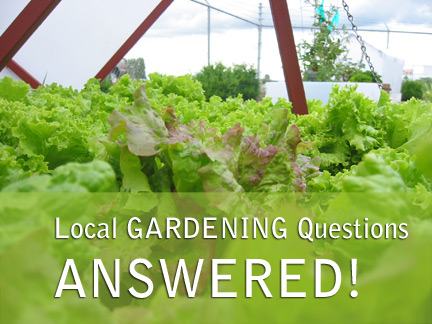 Your Cooperative Extension is an excellent resource for information on gardening and growing in your area.

They are available to help answer questions about what will grow best in your area, effective pest control, and much more. You can call and talk directly to a volunteer Master Gardener at many of the Extension offices. On the websites listed below, you will also find an abundance of pages of free information and resources that are specific to your growing area.

Look below to find a link to your local extension service.


Cooperative Extension

State

University

Extension Website

Alabama

Alabama A&M University
Auburn University
Tuskegee University

Alaska

University of Alaska

Arizona

University of Arizona

Arkansas

University of Arkansas


University of Arkansas at Pine Bluff

California

University of California

Colorado

Colorado State University

Connecticut

University of Connecticut

Delaware

University of Delaware


Delaware State University

District of Columbia

University of the District of Columbia

University of the District of Columbia Cooperative Extension Service

Florida

University of Florida
Florida A&M University

Georgia

University of Georgia
Fort Valley State University

Hawaii

University of Hawaii

Idaho

University of Idaho

Illinois

University of Illinois

Indiana

Purdue University

Iowa

Iowa State University

Kansas

Kansas State University

Kentucky

University of Kentucky

Louisiana

Louisiana State University
Southern University and A&M College

Maine

University of Maine

Maryland

University of Maryland
University of Maryland Eastern Shore

Massachusetts

University of Massachusetts

Michigan

Michigan State University

Minnesota

University of Minnesota

Mississippi

Mississippi State University
Alcorn State University

Missouri

University of Missouri
Lincoln University

Montana

Montana State University

Nebraska

University of Nebraska

Nevada

University of Nevada

New Hampshire

University of New Hampshire

New Jersey

Rutgers University

New Mexico

New Mexico State University

New York

Cornell University

North Carolina

North Carolina State University
North Carolina A&T State University

North Carolina Cooperative Extension Service
North Carolina A&T State University Cooperative Extension Program

North Dakota

North Dakota State University

Ohio

Ohio State University

Oklahoma

Oklahoma State University

Oregon

Oregon State University

Pennsylvania

Penn State

Rhode Island

University of Rhode Island

South Carolina

Clemson University
South Carolina State University

South Dakota

South Dakota State University

Tennessee

University of Tennessee
Tennessee State University

University of Tennessee Extension
Tennessee State University Cooperative Extension Program

Texas

Texas A&M University
Prairie View A&M University

Utah

Utah State University

Vermont

University of Vermont

Virginia

Virginia Tech
Virginia State University

Washington

Washington State University

West Virginia

West Virginia University

Wisconsin

University of Wisconsin-Extension

Wyoming

University of Wyoming